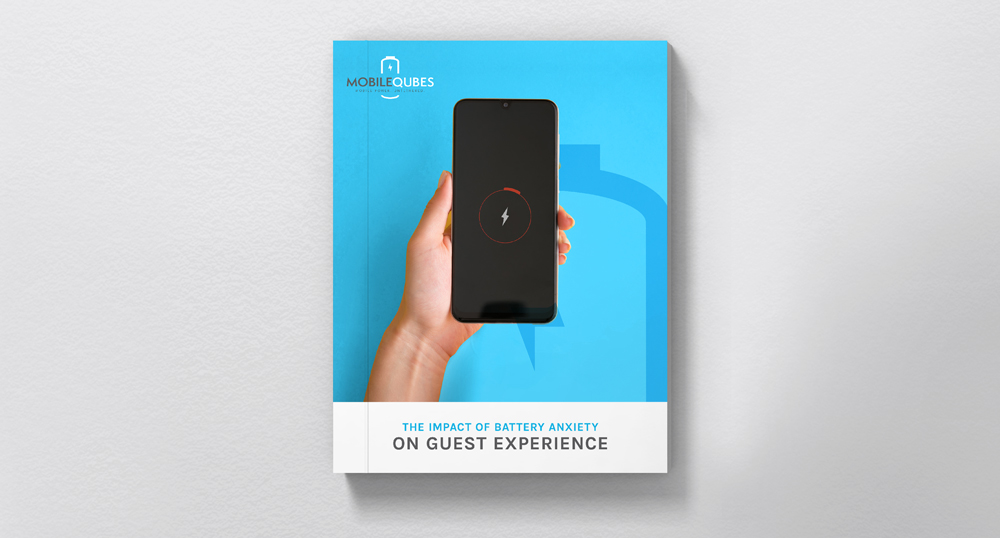 Throughout this eBook we'll explore how not equipping your guests to charge their phone while at your facility:
• Increases "low battery anxiety"
• Influences their (and others') guest experiences
• May prompt them to leave your venue entirely
THE IMPACT OF BATTERY ANXIETY ON GUEST EXPERIENCE
As a business owner, increasing dwell times and improving overall guest experience are your top priorities.
It's not just important to recognize trends in guests leaving your venue — it's also essential to know why they are leaving.
MobileQubes' new free eBook, THE IMPACT OF BATTERY ANXIETY ON GUEST EXPERIENCE, takes a closer look at how your guests phone battery charge can have a direct impact their overall experience — and potentially your business' bottom line.
Most importantly, you'll find invaluable information on how implementing a portable rental charging station at your facility can help increase dwell time and boost overall guest experience.
Fill out our contact form and download your free eBook today!
DOWNLOAD THE FREE EBOOK NOW!